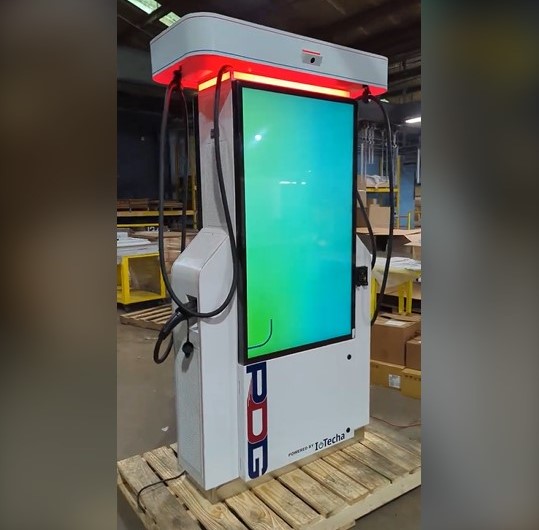 The all-in-one charging kiosk provides a consistent charging experience for electric vehicle drivers while offering businesses new revenue streams.
Palmer Digital Group, Samsung, and IoTecha Corp. just released a new EV charging kiosk that combines Samsung's OH series displays, IoTecha's advanced EV charging technology, and Palmer Digital Group's durable integrated solutions. The charging kiosk delivers fast and reliable charging for EV drivers and offers new opportunities for businesses to visually engage with their customers and generate revenue.
The charging kiosk is built with state-of-the-art charging and display technology, including intelligent monitoring systems, advanced safety features, and weather-resistant and durable construction. …
Continue Reading...