IoTecha was born at the nexus of two powerful trends: transportation electrification and smart grid evolution. After launching our silicon as a part of the STMicroelectronics family, we saw the opportunity, or more precisely the need, to provide highly integrated software and hardware solutions for the Electric Vehicle charging infrastructure that accelerate time to market. EV charging is a great IoT example where Operations Technologies meet Information Technologies. The market needs solution providers capable of bringing these two worlds together. Our goal is to simplify the development and implementation of Smart EV Charging Smart Grid for Electric Vehicle (EV) integration.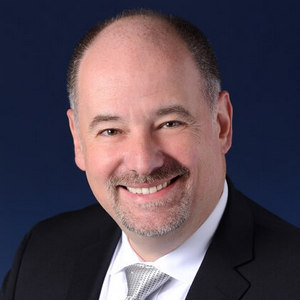 OLEG LOGVINOV, PRESIDENT AND CEO
In March of 2016 Mr. Logvinov joined IoTecha corporation as a co-founder, President, and CEO. Prior to joining IoTecha Mr. Logvinov was a Director of Special Assignments in STMicroelectronics' Industrial & Power Conversion Division where he was deeply engaged in market and technology development activities in the area of Industrial IoT including the applications of IEEE 1901 powerline communication technology in harsh environments of industrial IoT. During the last 25 years Mr. Logvinov has held various senior technical and executive management positions in the telecommunications and semiconductor industry. After graduating from the Technical University of Ukraine (KPI) with the equivalent of a Master's degree in electrical engineering, Mr. Logvinov began his carrier as a senior researcher at the R&D Laboratory of the Ukraine Department of Energy at the KPI.

In January of 2015 Mr. Logvinov was appointed as the chair of the IEEE Internet Initiative. The IEEE Internet Initiative connects engineers, scientists, industry leaders, and others engaged in an array of technology and industry domains globally, with policy experts to help improve the understanding of technology and its implications and impact on Internet governance issues. In addition, the Initiative focuses on raising awareness of public policy issues and processes in the global technical community. He is also a past member of the IEEE Standards Association (IEEE-SA) Corporate Advisory Group and the IEEE-SA Standards Board. Mr. Logvinov also chairs the Industry Engagement track of the IEEE IoT Initiative and created a series of worldwide IoT Startup Competition events.

Mr. Logvinov actively participates in several IEEE standards development working groups with the focus on the IoT and Communications Technologies. Mr. Logvinov is the chair of the IEEE P2413 "Standard for an Architectural Framework for the Internet of Things' Working Group. He helped found the HomePlug Powerline Alliance and is the past President and CTO of the Alliance. Mr. Logvinov has twenty four patents to his credit and has been an invited speaker on multiple occasions.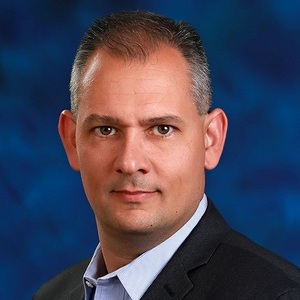 MICHAEL MACALUSO, EVP OF ENGINEERING
Mr. Macaluso joined IoTecha as a co-founder and EVP of Engineering. Prior to joining IoTecha, Michael held a senior engineering management position at STMicroelectronics. Mr. Macaluso is an effective multi-disciplinary engineering manager with nearly 20 years' experience in data communications, embedded software, hardware, signal processing, ASIC, and SoC development.

Michael Macaluso has been working in the area of high speed powerline communications from its inception. Holding a Bachelor's of Science in Computer Engineering from the New Jersey Institute of Technology, Michael began early undergraduate research under the direction of Dr. Dino Manikopolus in the field of high-speed powerline communications. In 1997, with Dr. Manikopolus, Michael was part of the team that founded one of the early powerline communication companies name Peak Communications Technology. Through several corporate and name changes, this team and IP was acquired by STMicroelectronics in December of 2010.

One of the most experienced engineers and engineering managers in the powerline communications field, Michael has lead the development of two SoC devices (Arkados' AI-1100, and STMicroelectronics ST-2100); both successful on first tape out. Michael was responsible for all aspects of conception to production for both SoC devices, leading the development of the SoC architecture, and participating in hands-on verification of its implementation. Michael led the architecture of the ST2100 para-virtualized software to realize a cost effective single processor solution combining the benefits of software MAC flexibility, managing the challenging tasks of hard real time response, while also incorporating a hypervisor to run customer applications under Linux.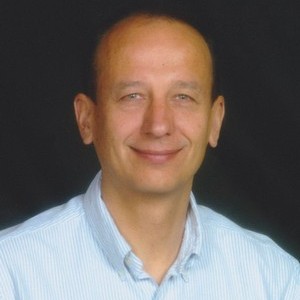 Wlodek P. Kubalski, Head of Cloud Engineering
Wlodek Kubalski is an accomplished technology executive with over fifteen years of experience building/growing startups and running engineering departments in a multi-billion-dollar company. Wlodek joined IoTecha to lead the creation and development of IoTecha's Intelligent Power Platform. Before joining IoTecha, he has been advising several startups aiming tobuild highly scalable, big data platforms.

In 2014 Wlodek joined yieldPlanet to grow the engineering team and expand the technology infrastructure. He led teams through architecture, design, and engineering effort to scale yieldPlanet systems and to migrate applications from a traditional client-server architecture into cloud-based solutions. Wlodek established and led the data science team, defined data pipeline architecture to optimize data collection and processing. He worked on a joint project with Princeton University employing predictive analytics and machine learning techniques to forecast future hotel guest arrivals and occupancy rates.

As a CTO at FindLaw/Thomson Reuters, Wlodek grew the engineering team from a fewindividuals into a world-class organization of 70+ geographically dispersed professionals. His team enabled company revenue growth from zero to more than $300M. He led the creation of the technology infrastructure to support rapid growth, the delivery of innovative solutions, and efficient operations. Wlodek pioneered the usage ofHadoop and Big Data tools at Thomson Reuters to meet the increasing demand for dataanalytics services. He established FindLaw R&D and Data Science teams and evangelized the use of Machine Learning to promote data-driven decision processes.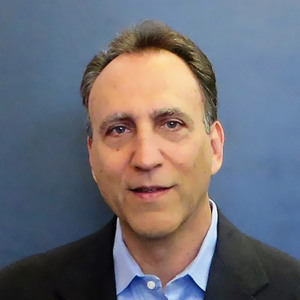 RUBEN SKLAR, EVP CORPORATE DEVELOPMENT
Ruben has operated an independent investment and consulting firm, Burton LaSalle Capital Corp., since 1992, specializing in startup financing and financial consulting. His portfolio investments and clients have included industries such as software, semiconductors, networking, Internet, home automation and clean energy. Ruben has advised numerous technology start-ups.

Ruben is also a Managing Principal of Terramar Properties, SA, a real estate development firm with over 200 acres under management on the Pacific Coast of Costa Rica. He started his career as an attorney with Fine Jacobson Schwartz Nash Block and England, PA in Miami, specializing in corporate law. Ruben has a JD degree from the University of Miami and an MBA from The Wharton School of the University of Pennsylvania.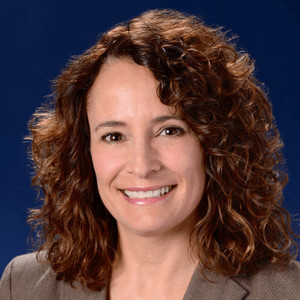 BRENDA MANCUSO LIBRIZZI, SENIOR DIRECTOR OF OPERATIONS
Brenda is a seasoned manager with a background in systems engineering and extensive experience as a Senior Systems Engineer and a Senior Project Manager. Brenda leverages her technology, business and project management expertise to lead the customer relationship, execution, and growth in a multitude of international projects. Brenda has an exceptional ability to manage multi-million dollar international, cross-functional and multi-discipline projects. Brenda's project management experience includes technical team management, proposal development, customer relationship management, sales, budget and resource management, and contract management in the telecommunications, alliance and standards development industries.


During the last five years Brenda has developed a deep understanding of and strong ties with the IoT industry, she is the program manager and a secretary of the IEEE P2413 "Standard for an Architectural Framework for IoT" working group comprised of Industrial IoT leaders, and the key organizer of IEEE IoT Startup Events worldwide. Brenda also has 11 years of experience as a senior systems engineer at Bellcore, providing in-depth technical expertise for communications networks. In addition, Brenda led the operations and human resource management for several startups and small businesses.

Brenda graduated summa cum laude from Lehigh University with a Bachelor of Science degree in Industrial Engineering, and holds a Masters of Science degree in Industrial Engineering from Rutgers University.