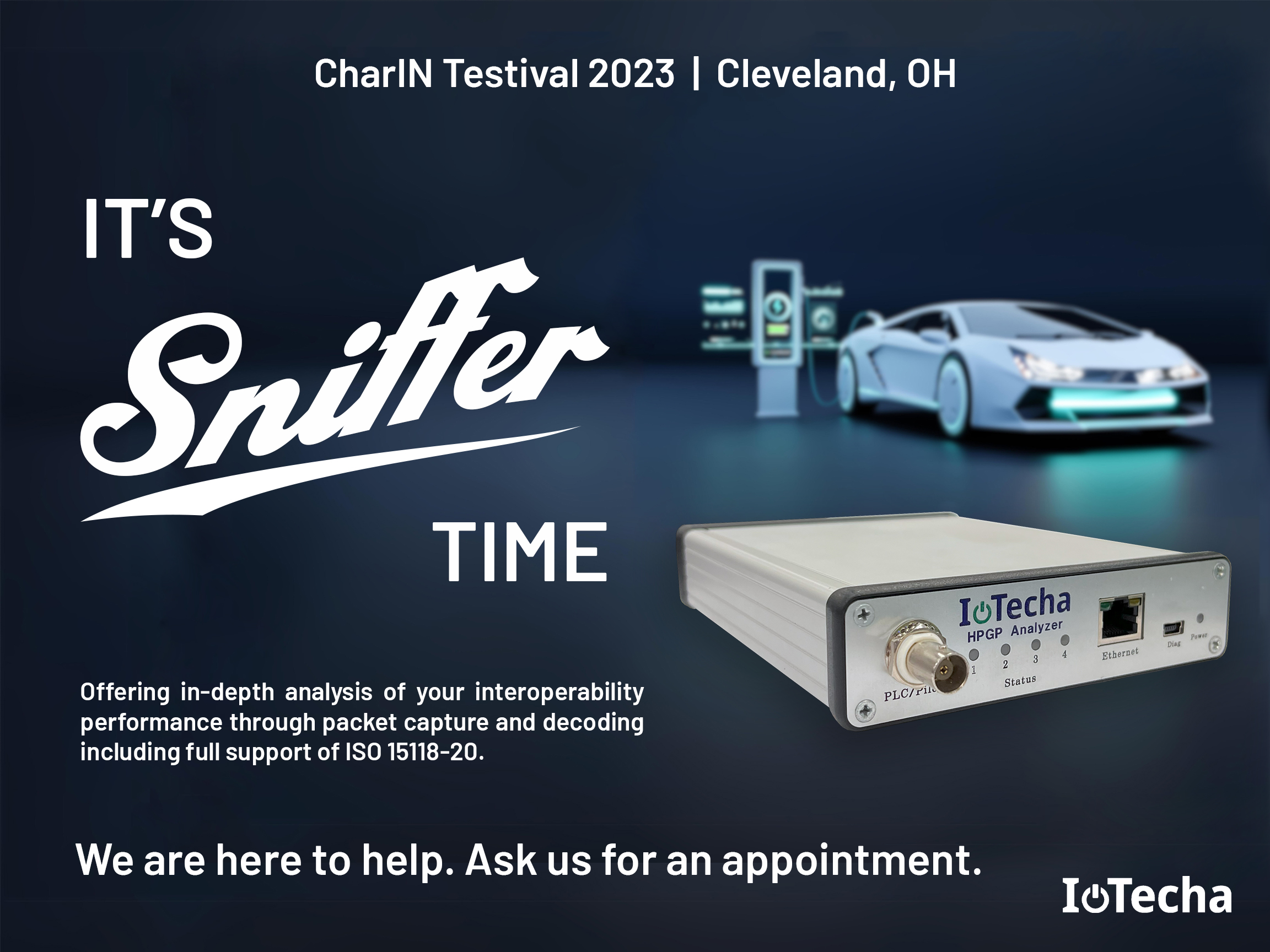 Excitement is building at IoTecha as we gear up to participate and sponsor the CharIN e.V. Testival next week, November 28th – 30th!
In addition to our sponsorship and participation, we're delighted to announce that IoTecha will be offering on-site packet capture and decoding, complete with ISO 15118-20 support. This presents a unique opportunity for you to gain a comprehensive understanding of your interoperability capabilities in real-time.
Swing by our booth (#5) and secure your personalized interoperability analysis appointment. Our experts will be on hand to discuss, decode, and answer any questions you have.
Let's continue to accelerate electrification together! …
Continue Reading...