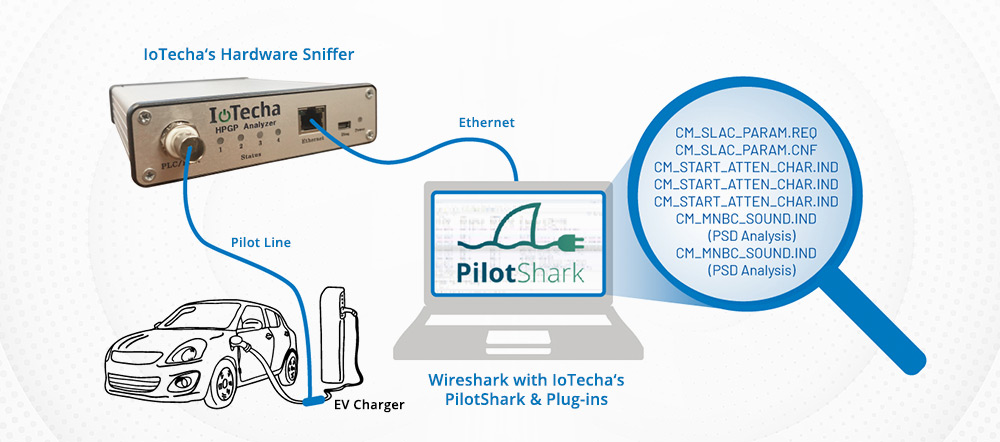 OCTOBER SNIFFER SPECIAL OFFER!
10% off regular price of IoTecha's HPGP Analyzer
HURRY! Quantities are limited. Offer valid while supplies last on orders shipped before October 30, 2020
IoTecha's HPGP analyzer enables in-depth analysis of HPGP and V2G communication with a non-invasive packet capture and protocol analyzer. It is capable of displaying low-level HPGP MPDUs (Frames transmitted on the PLC) as well as decrypted / re-assembled Ethernet traffic. The analyzer has plug-ins for WireShark that allow for the full decode of every field in DIN/ISO messaging. The analyzer also displays CP state (Voltage, Frequency, Duty Cycle) and HPGP PLC signal …
Continue Reading...