Combined Charging System on Module (CCSoM) for EVSE
IoTecha's CCSoM is a System-on-Module solution that allows Level 2 charger manufacturers to shorten their time to market and reduce their development efforts while producing an intelligent charger.

The CCSoM – AC/DC CCS EVSE Controller is a key component of IoTecha's modular EVSE architecture, enabling a wide variety of AC and DC EVSE implementations. The CCSoM is designed to serve as the "brain" of the EVSE based on Combined Charging System (CCS). It also offers all necessary communication interfaces to connect to an OCPP Central Server and it comes fully integrated with our IoT.ON™ Cloud Platform. CCS with ISO/IEC 15118 enabled Plug and Charge, in partnership with Hubject, is one of the key features of this module and in combination with built-in Secure Element and anti-tamper protection makes it a perfect choice for smart and secure EVSEs.

The CCSoM is also an ideal solution for integration into Level 3 DC chargers.

IoTecha's Charge Controller software is a modular system supporting a wide variety of configurations for Combined Charging System. By leveraging the same software platform across high power DC and AC, every user of IoTecha's implementation benefits from the extensive interoperability testing and the field proven implementation.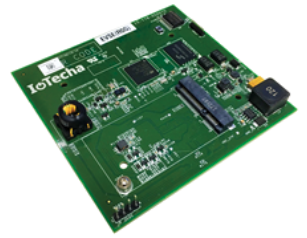 CCSoM Software Features include DIN 70121 (DC only); ISO/IEC 15118 (DC and AC); OCPP 1.6J; Authorization Manager; Energy Manager; Metering interfaces; Edge controller integration; Embedded web server for EVSE configuration; WiFi with access point mode to enable easy configuration portal; EEBus; rapid integration of additional protocol stacks leveraging the modularity of the SW architecture; IoT.ON™ Agent for seamless integration with IoTecha's IoT.ON™ Cloud Services.

IoT.ON™ manages all of the ISO/IEC 15118 EVSE Leaf and contract certificate functions enabling a seamless implementation of Plug and Charge on existing OCPP 1.6J platforms.

Coming soon: OCPP 1.6+ and 2.0; Extended authorization to support OCSP for contract certificates; Leaf certificate installation; Contract certificate installation

Download PDF
White Label AC Charger
In addition to being available as a Module, the CCSoM is the foundation for IoTecha's AC Charger which is available as a "white label" product, fully integrated with ISO/IEC 15118 enabled Plug and Charge, in partnership with Hubject, and fully integrated IoT.ON™ Cloud Platform connectivity.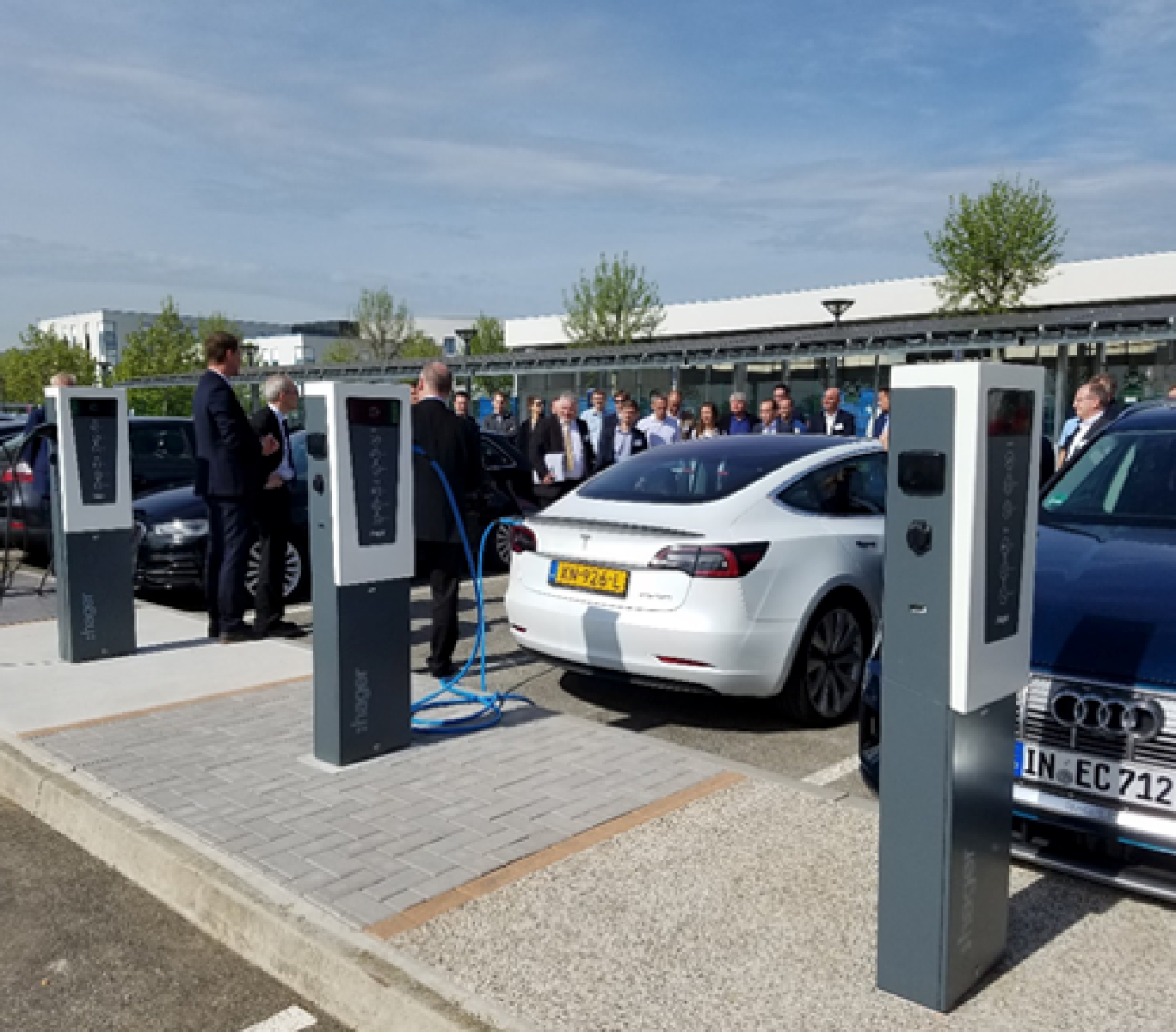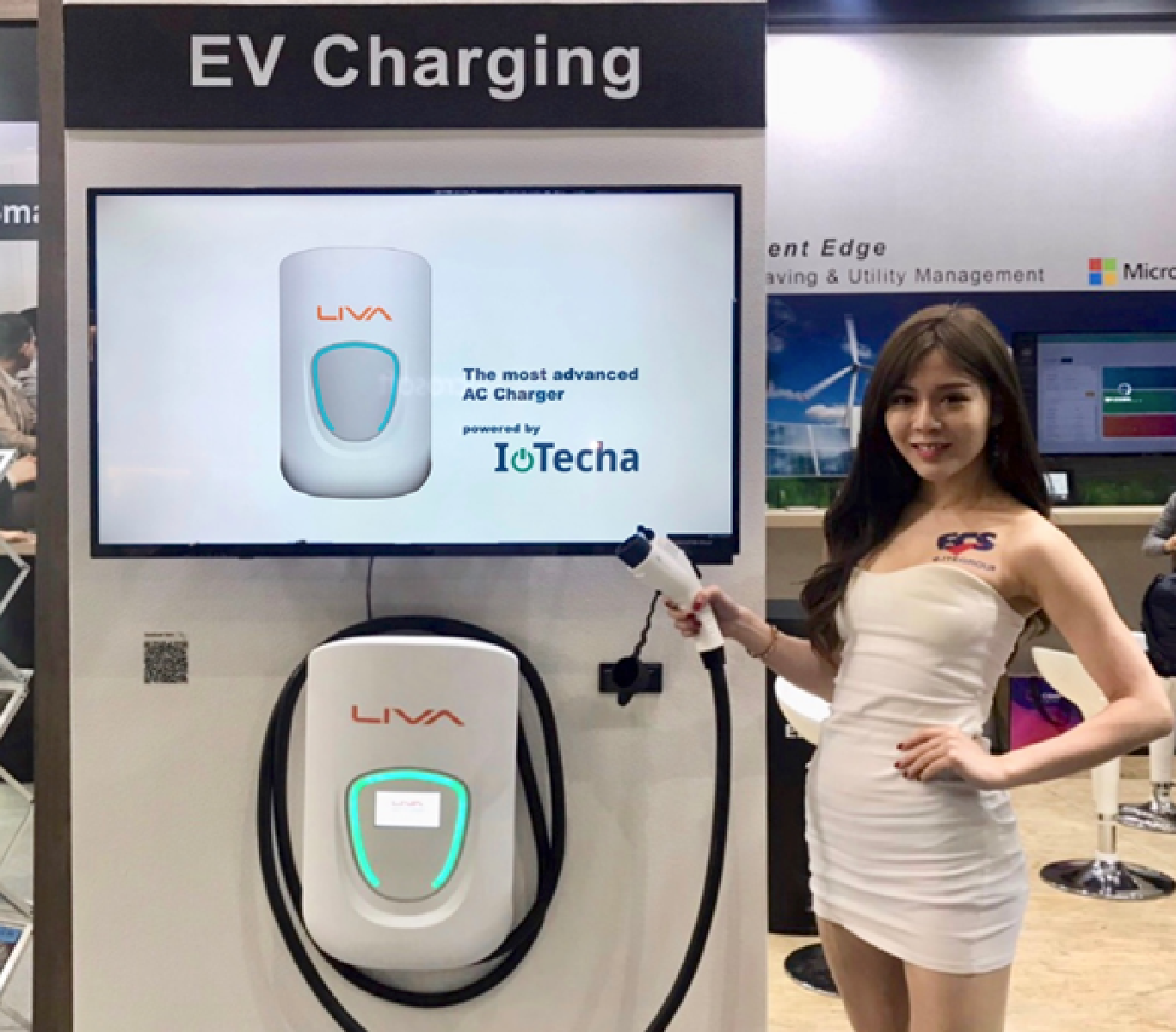 EV Modules
IoTecha's Electric Vehicle Module CCSoM-EV-01 (EV Module) is the charging communication controller that implements the Deutsches Institutfür Normung connector (DIN) and ISO/IEC 15118 for DC and AC charging. The module can interface to the engine control unit (ECU), as well as other optional interfaces, for all types of electrified transportation.

Through its Modules, Chargers, and fully integrated IoT.ON™ Cloud platform, IoTecha is accelerating the EV revolution and enabling the integration of tens of millions of EVs with the Power Grid. IoTecha customers include prominent global manufacturers of both Electric Vehicles and EV charging stations, as well as leading Charge Point Operators (CPOs).