IoTecha is highlighted in the APAC region!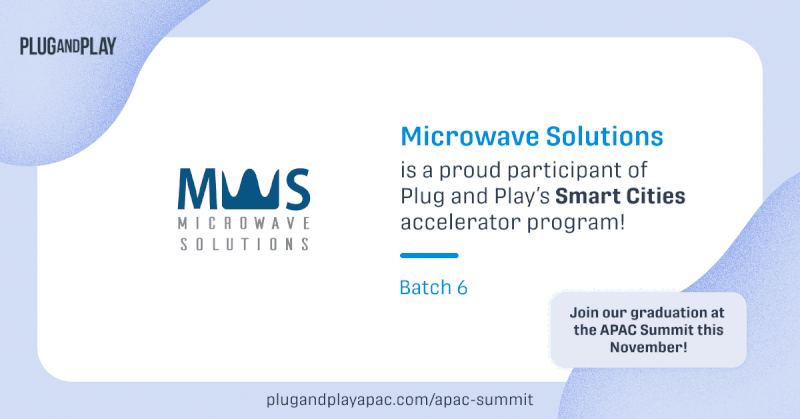 Results are in! Let us introduce 14 disruptive startups, handpicked by our partners to join Batch 6 of Plug and Play's Smart Cities Accelerator Program! ????????????
We are proud to be working with this cohort who are pioneering innovative business solutions for global corporations. These startups will help define the future of Smart Cities in areas of #Sustainability, #Energy, #CarbonCapture, #EnterpriseTech, #Mobility, and #RealEstate and #Construction ????
Congrats to all the selected startups – we can't wait to see what you all have in store!
Microwave Solutions GmbH, Bioreset, TWEFDA, Solight , Plexigrid, IoTecha Corp, GBatteries | Advanced Charging, TROES, OCOchem, Capture6, PENNSACO TECHNOLOGIES, FlexOS, ION Mobility, Antbuildz.com
Find out more about the startups ???? https://pnptc.in/3TWDRlS
???? Register now to attend their graduation at our APAC Summit this November https://pnptc.in/3TVgysQ
Plug and Play Tech Center Plug and Play APAC Plug and Play Smart Cities #plugandplayapac #smartcities #startups #innovation #funding #accelerator #openinnovation #technology