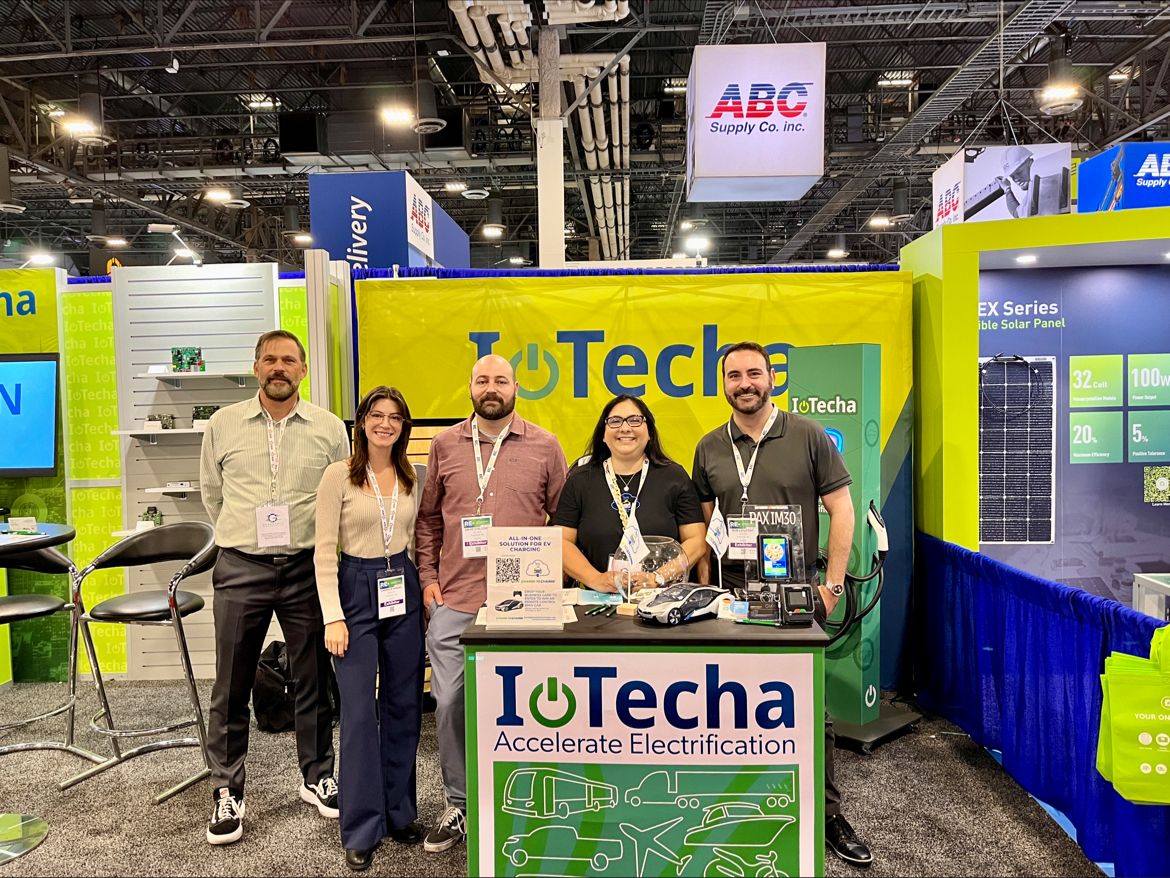 The IoTecha and Charge to Charge teams are having a blast at RE+ so far!
"Our booth at RE+ isn't just about showcasing our cutting-edge EV charging solutions; it's a hub of connections and collaborations. It has been a pleasure sharing our booth with the Charge to Charge team and demonstrating a complete EV charging payment solution. We've also met dozens of industry leaders and passionate individuals who share our commitment to renewable energy and advancing electrification in these last couple of days. We're excited to continue making these connections during our time here at RE+ and to see the incredible projects and partnerships that will emerge." – IoTecha Team
"Partnering with IoTecha was a natural fit because of our shared mantra of enabling innovation in the EV marketplace. We provide developers and entrepreneurs with robust and flexible solutions for payment acceptance and charger deployment" said Rhonda Boardman of Charge to Charge.
If you haven't had the chance to meet our teams and learn about our EV Charging solutions, you still have time! Stop by booth 4665 before the show ends tomorrow!