INTEROP-FEST SNIFFER SPECIAL OFFER!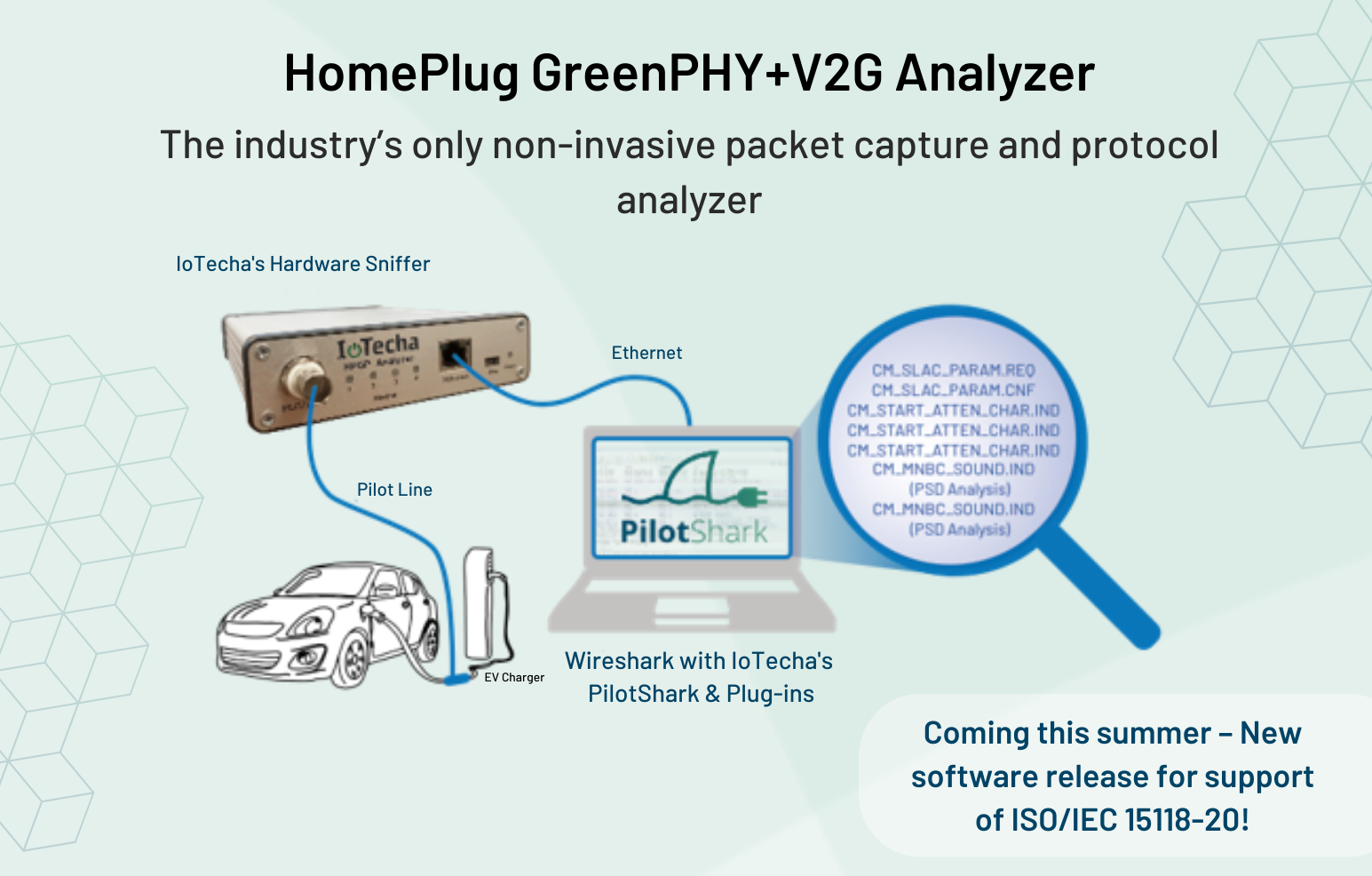 Get 15% off when you buy a Sniffer at VOLTS or EVS36, using promo code
IOTON-IF-2023! Our special offer includes the new software version release
with support for ISO/IEC 15118-20.
Offer valid on orders placed before June 30, 2023
Contact us today! Email info@iotecha.com for more details.