IoTecha Marks Earth Day 2021 by Introducing a new Data Driven Experience to EV Charging!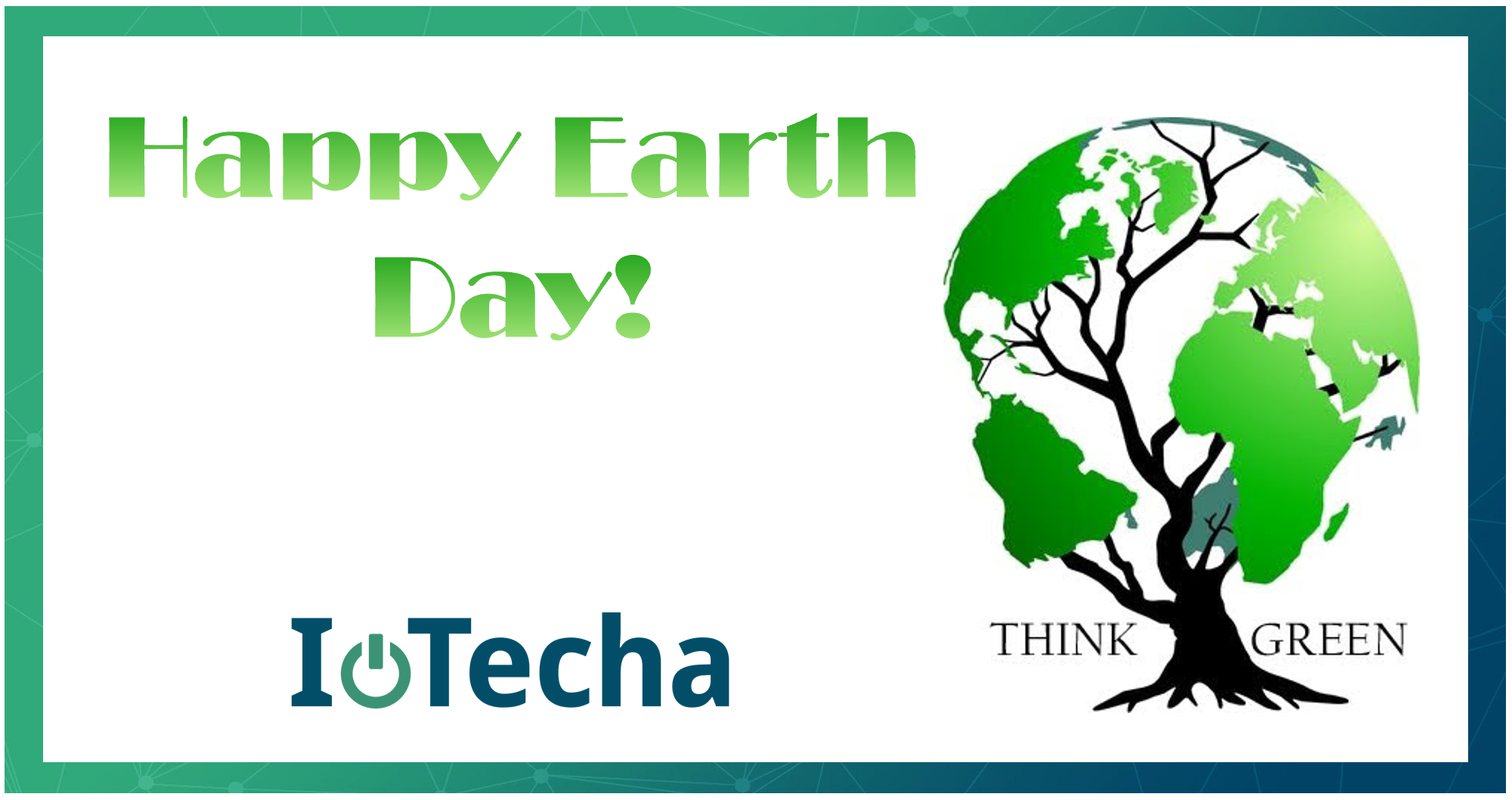 Earth Day 2021 – Restore our Earth™ is the opportunity to ask ourselves if we are doing enough to preserve our home. As an industry focused on transportation electrification, a key pillar of decarbonization, we should be feeling good. But are we doing enough? How close are we to achieving a scale that has a real impact on climate change?
Since the beginning of the year, the automotive industry has certainly been stepping on the accelerator. Starting at this year's virtual CES, when General Motors introduced an entire EV fleet, including for commercial use, and Sono Motors unveiled a solar panel-covered EV, the past few months have been filled with exciting announcements and new product introductions. At a time when consumers are hungry for devices that they can personally interact with and that provide actionable information about the unique ways in which they lead their lives, established and emerging automakers are multiplying innovative user experiences in a global effort to sway buyers away from gasoline vehicles. In an increasingly favorable regulatory context, this bodes well for mainstream adoption of electric vehicles. At last!
As the transition to an electric vehicle future is now a reality, how do we prepare our infrastructure to handle such a shift? And as we continue to pursue technology to better our lives on an individualized, personalized basis, how will we handle the data streams necessary to offer a better refueling charging experience?
Having emerged from the intersection of sustainable electric vehicle charging and Internet of Things integration, IoTecha's vision is unique in that it not only presents solutions to both of these challenges, but also combines them to move the ball even further — transforming electric vehicle chargers into individualized and smart data-generating devices in their own right.
On a purely practical level, the electric vehicle market will likely balloon to more than 55 million chargers in buildings by 2030 according to McKinsey, meaning that the current infrastructure in the US, Europe, China, and elsewhere will need to adapt significantly to handle new hardware needs and added power demands. IoTecha is leading that effort by facilitating deployment of bidirectional chargers in homes, multitenant residential and commercial buildings that will allow the system to orchestrate power flows between the vehicle, the building, and the grid itself for maximum efficiency. Integration between the vehicle and the home or building electrical network is referred to as Vehicle-to-Home (V2H) or Vehicle-to-Building (V2B). Integration with the utility's electrical network is referred to as Vehicle-Grid-Integration (VGI) . VGI demonstrably saves a sizeable bit of money on energy costs, too — in a joint project with Nuvve Corporation unveiled in December, IoTecha is outfitting electric school buses with Vehicle to Grid (V2G) services, which will allow the grid and surrounding buildings to use power stored in the buses themselves rather than buying additional electricity to fulfill their needs. This type of bidirectional charging systems can even put cash directly into the hands of private and commercial EV owners as well as system operators, who will be able to sell energy back to the power grid.
But what makes IoTecha truly unique is its development of an Intelligent Power Platform (IoT.ON™), a core component of its VGI model. This intelligent charging system features Cloud and Edge services that work together to manage large-scale fleets of deployed chargers, minimize downtime, forecast charging loads, and run algorithms that optimize the power load based on charging needs, cost, and grid conditions. The implications of such a service are exciting and open the door for a completely new user centric EV charging experience, combining the best of mobility and energy management. Thanks to IoT.ON™, users have access to detailed visualizations and controls of their charging infrastructure as well as data about systemwide operations, resulting in a never before seen personalization of their charging experience.
IoT.ON™ is easily extensible, allowing rapid introduction of innovative user experiences and new types of interactions between the VGI system and the user — everything from a simple whiteboard for the user's notes and reminders, to an interface allowing users to actively engage in energy budgeting can easily be integrated into IoTecha's charging systems. This level of interaction transforms the charging system into exactly the type of device that consumers have been craving in other industries like entertainment, health and wellness, and home automation, as it offers users the opportunity to gain valuable, personalized insights about their charging systems and electric vehicles through data generated by IoT.ON™'s cloud-based service. Much in the same way that a smart trainer system (incidentally also on display at CES 2021) gathers information and adapts workout routines to fit specific users' needs and desires, IoTecha's smart charging system gathers information over time to tailor the power ecosystem to match the preferences, energy requirements, and desired outcomes of the user or owner. Like a smart water security system that would regulate pipe flows in buildings, IoTecha's VGI systems can fill a similar but as-of-yet empty niche in the energy security field at the hyperlocal level. In commercial contexts, a smart interface with all these capabilities allows building or EV fleet managers to customize how much power they wish to store in various parts of the energy ecosystem, while in private residential settings, EV owners are able to incorporate smart charging systems into their personal lives in much the same ways that smartphones and smart appliances have become part of the fabric of homes across the globe.
With systems of this sort, perhaps the most valuable added benefit for the wider energy sector is the very fact that VGI systems, especially ones with a high degree of user interaction, generate a vast and diverse array of data that can be applied in creative and ever-expanding ways. Data about power load optimization patterns, efficient ways of energy budgeting, user preferences, and the performance of the energy ecosystem overall could be used by IoTecha or other firms to further improve and innovate VGI systems, paving the way toward more sustainable, cost-effective, and environmentally friendly power infrastructures. As consumers and societies at large are looking ever more frequently for solutions to tackle waste of all kinds, — using the kind of data that IoTecha's VGI systems generate, opens the door to waste-free, predictive energy optimization algorithms that could be implemented in power grids as part of a green future.
IoTecha understands the practical realities of the EV ecosystem today and the infrastructure needs of an EV future. We offer products now that fit into exactly the sort of demand space that technology consumers are expressing in 2021. Many of these forward-thinking, user-focused innovations are already available, while other potentially game-changing features are scheduled to be rolled out in the next few months. With all of this in mind, on this Earth Day 2021, is IoTecha doing enough to restore our Earth? No, because no one company can do it alone. This is a collective effort of the whole ecosystem and IoTecha sure is and intends to remain a leading voice in this ecosystem.
——————–
This industry, as any other technology, loves its acronyms. Another one, V2X has been coined to designate integration between the vehicle and any kind of power networks