IoTecha Launches New 48 Amp Level 2 EV Charger and announces evee Media™ as first brand to market the 48A chargers in North America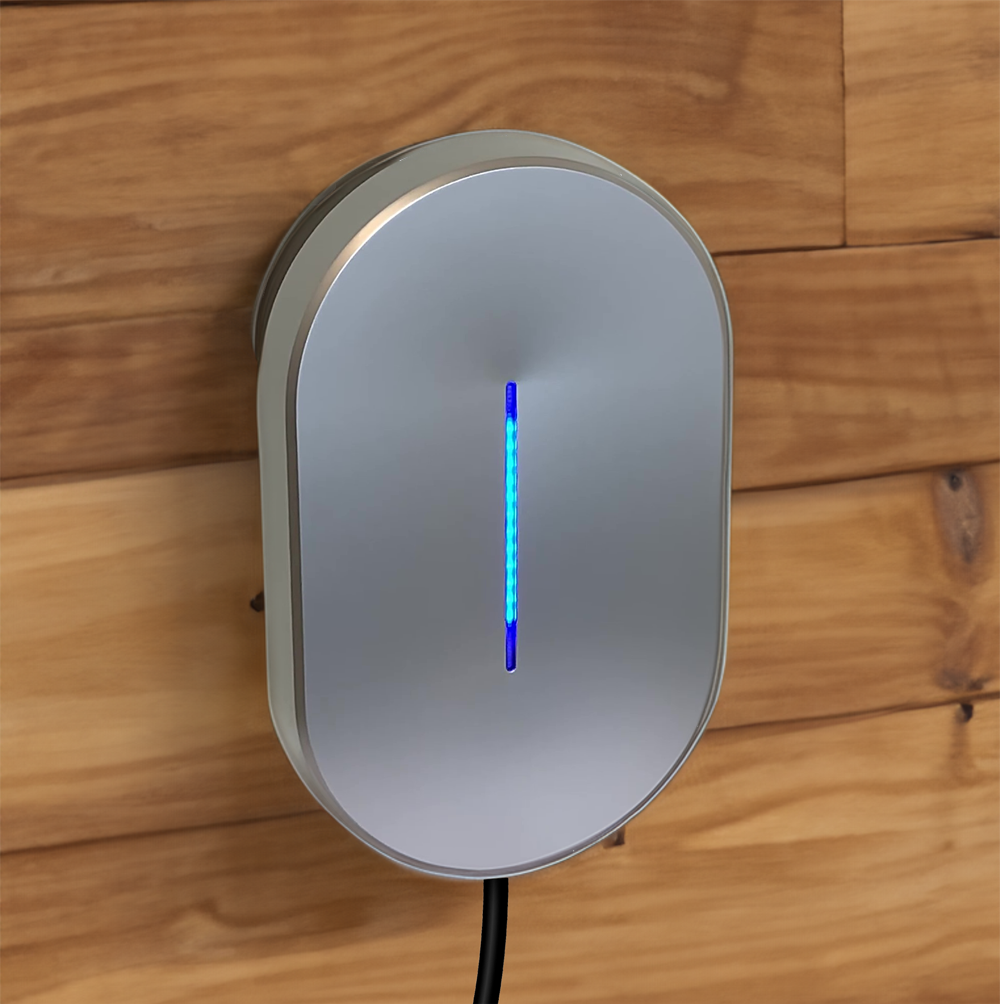 IoTecha Corp., a leading provider of state-of-the-art charging solutions for electric vehicles, introduced its latest Level 2 AC charger for North American markets, the CCS-C48A during the 36th Electric Vehicle Symposium & Exposition. This advanced EV charger sets a new standard with cutting-edge features and unparalleled connectivity, smart charging capabilities, and interoperability. 
Level 2 EV charger deployments continue to outpace DC chargers by a factor of 9:1¹, as homeowners, workplace owners, property developers, and retailers continue to deploy equipment that is better suited for long vehicle dwelling times and comes with a lower total cost of ownership.
Designed to meet the escalating demand for efficient and reliable electric vehicle charging, IoTecha's CCS-C48A incorporates groundbreaking technologies to deliver an exceptional charging experience for electric vehicle owners at a cost-effective price point: 
The charger is rated for up to 48A and its power output can be adjusted to fit into existing capacity. The CCS-C48A boasts full compatibility with ISO15118-20 and ISO15118-2, enabling seamless communication between the charger and the electric vehicle, and fully supports smart charging use cases, including Plug & Charge and load management solutions. 
The unit includes IoTecha's patent-pending mechanical design with a modular front fascia, offering customers the flexibility to customize the appearance of the charger. The interchangeable front cover, easily clipped on, provides a range of design options, allowing electric vehicle owners and white-labeling customers to personalize their chargers and reflect their unique style or brand identity.
Assembled in the United States, the CCS-C48A, not only ensures superior product performance and contributes to job growth within local communities, but allows the charger to qualify for several incentive programs. Additionally, the CCS-C48A is designed to simplify the installation process by eliminating the need to open the charger, reducing installation time and effort and ensuring efficiency for installers.
With a competitive introductory price, the unit comes with IoT.ON™ platform connectivity and offers a 5 year warranty when combined with IoT.ON™ Advanced Device Management.
"This new addition to our portfolio packs a ton of new features, and is the direct result of our years of experience designing and manufacturing Level 2 EVSEs for some of the largest brands in the industry,"  said Oleg Logvinov, CEO of IoTecha Corp. "We are particularly proud of delivering state of the art features, including full support of OCPP and ISO15118 smart charging at a very competitive price. We are looking forward to bringing this exciting EVSE platform to a wide range of customers through partnerships"
One of the first customers for this platform is evee Media™, a subsidiary of IoTecha and provider of EV Charging solutions with an innovative approach, centered around building an eco-conscious community that creates awareness, inspires, and helps consumers make earth-friendly choices, while saving money with the most advanced, smart charger products on the planet.
evee Media selected IoTecha's CCS-C48A as its flagship product, under the brand name evee48 to accelerate deployments in North America and serve its growing driver community.
"We are excited to introduce the evee48," said Kim Sarubbi, President and COO of evee Media. "We wanted to create a unique charging solution that embodies evee Media's vision and that generates value for EV drivers. Through its smart charging capabilities, the unit will keep end users engaged, allow them to charge at the lowest cost, and allow them to participate in rewards programs."
IoTecha expects deliveries of the CCS-C48A to begin in Q4 of 2023.
For more information visit: http://www.iotecha.com/level2 and https//eveemedia.com.
About IoTecha
IoTecha's IoT.ON™ platform accelerates the electric vehicle revolution by providing an integrated platform consisting of software, hardware and cloud components for the smart charging infrastructure and power grid integration of electric vehicles of all kinds. IoTecha customers are energy and power companies, charge point operators, and manufacturers of both Electric Vehicles and EV charging stations. IoTecha products include V2G and HomePlug Protocol Analyzer, Combined Charging System on Module (and custom modules), EV charging stations and IoT.ON™ Cloud-based services. For more information, please visit https://www.iotecha.com.
About evee Media
The future of electric vehicle charging is here. evee Media's™ mission is to build an eco-conscious community that creates awareness, inspires, and helps consumers make earth-friendly choices, while saving money with the most advanced smart charger on the planet. Education is a big part of our ethos.  Through eveelife.com, we help people to make informed decisions on how to save the planet as well as the most up to date EV information. Evee Media is a subsidiary of IoTecha.
End Notes:
Brown, Abby, Jeff Cappellucci, Emily White, Alexia Heinrich, and Emma Cost. 2023. Electric Vehicle Charging Infrastructure Trends from the Alternative Fueling Station Locator: Third Quarter 2022. Golden, CO: National Renewable Energy Laboratory. NREL/TP-5400-84817.

www.nrel.gov/docs/fy23osti/84817.pdf.