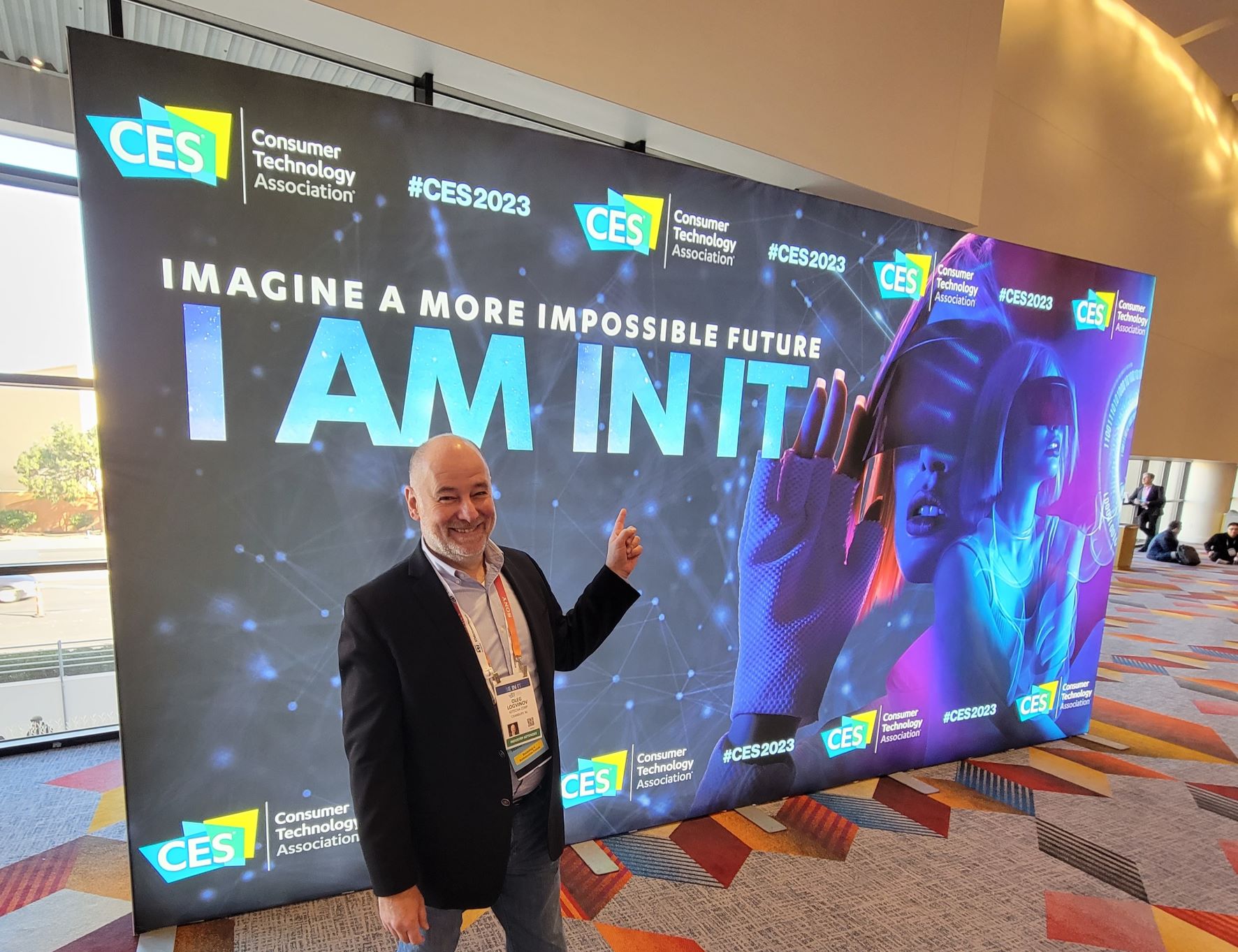 CES 2023 was an incredible way to kick off the year! With so many innovative companies coming together, sharing their ideas, and showing off their cutting-edge technology and products, there was no shortage of learning opportunities and significant takeaways. Here is a quick recap of some of our takeaways:
Transportation Electrification is sweeping the market
Every single large automotive company has announced #electrification initiatives. Moreover, every mode of transportation ranging from light-duty, medium, and heavy-duty vehicles, motorcycles, and bikes to boats and airplanes is going electric. We had the privilege of seeing this advancement in electrification in specialty vehicles as well, with the large Caterpillar mining truck and John Deere electric excavator on display at CES.
This transformation is not happening in a silo but is connected to the energy ecosystem
We are seeing this at home with home energy management or at scale with integration with renewables. CES provided an excellent opportunity for a great deal of companies, including IoTecha customers to demonstrate connected energy. We are observing a smart, connected, and interoperable transportation electrification ecosystem that goes beyond the automotive or energy sector to affect and transform our lives, an outlook that IoTecha has maintained for years.
A new collaborative era is unfolding among many sectors
We are witnessing the birth of a new collaborative era where automotive, energy, telecom, security, software, and technology come together with their expertise to bring about and accelerate electrification. The joint venture between Honda and Sony to launch Afeela, a new car brand, or the collaboration of Renault Group, Atos, Dassault Systèmes, Orange, Thales, and STMicroelectronics that created Software République are great examples of this pervasive movement.
IoTecha is pleased to play a significant part in this ecosystem and in this era of collaboration. Many of our fantastic customers showcased products and solutions built on IoTecha's technology at this year's CES, including Valeo, USSI Global, Rhombus Energy Solutions, Zero Motorcycles. Our CEO, Oleg Logvinov participated in a side event at CES hosted by Software République, Mobilize, and the Renault Group discussing important topics covering collaboration, technology, security, funding, and sustainability issues.
What is happening today in the industry is the very reason why IoTecha, recognizing the value of end-to-end solutions, set out to build a platform that helps all the parties to play together as an ecosystem at the device, software, or cloud levels. IoTecha's goal is to facilitate and accelerate this collaborative innovation and ultimately bring to market solutions that make our lives easier and our planet safer.