ACCELERATING CLEAN TRANSPORTATION at CHARIN NA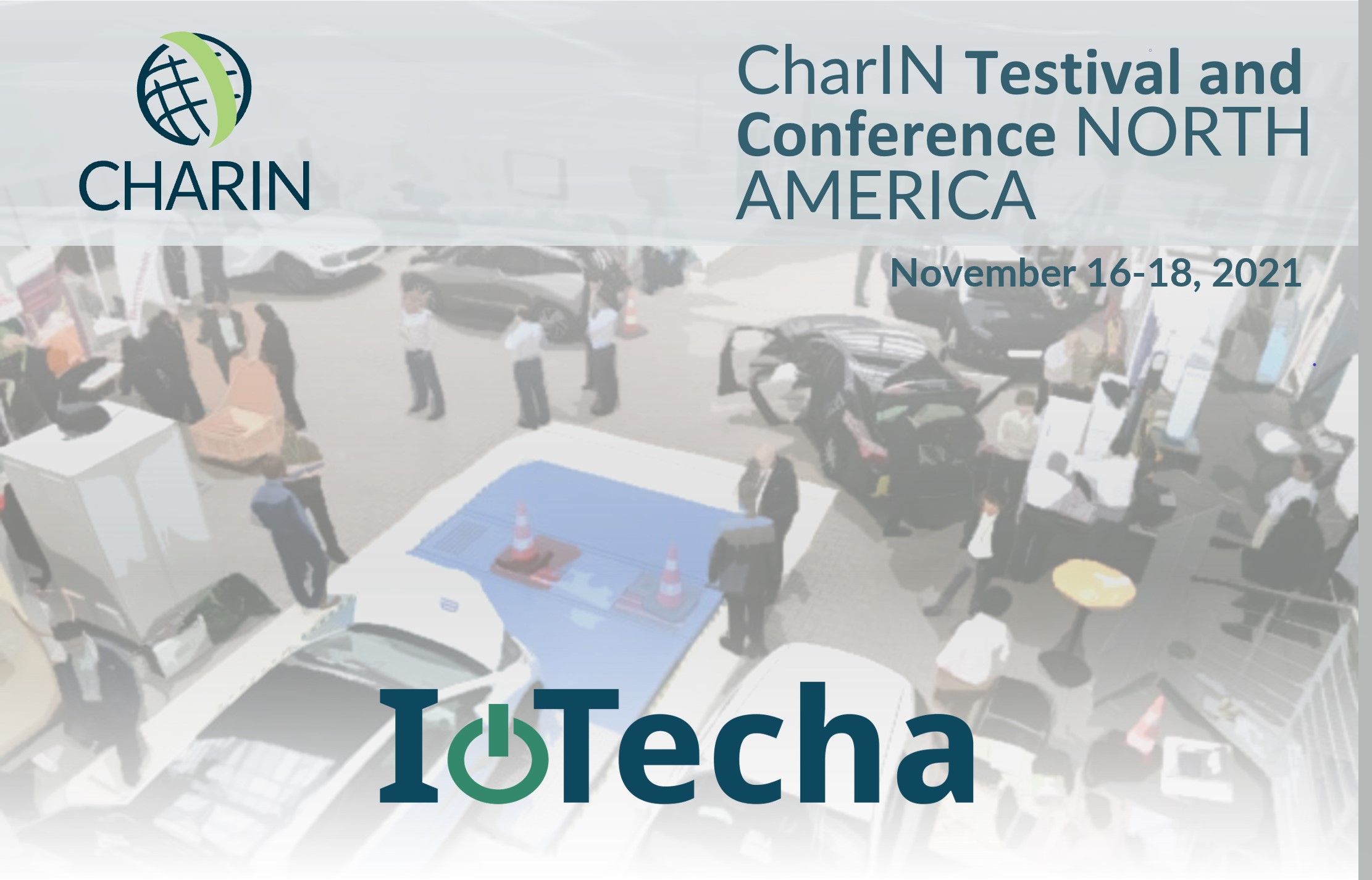 The 5th annual CharIN North America Conference & Testival kicks off this week and our team is excited to once again be among the cross-industry stakeholders who are collaboratively accelerating the adoption of clean transportation.
From Nov. 16-18 at Lucid Motors in Newark, CA, IoTecha team members will participate as panelists and moderators to share insight on effective implementation of smart charging and building smart charging infrastructures. We'll also take part in interoperability testing for our Level 2 Chargers during the Testival.
IoTecha CEO Oleg Logvinov will open the event as President of CharIN North America as well as moderate the first panel "The State of the E-mobility Industry." IoTecha's EVP of Engineering Michael Macaluso will also participate in a panel discussion alongside colleagues from Hubject and ConnectMyEV to explore how the industry is advancing to provide user-friendly, convenient, and secure charging with Plug and Charge technology.
The annual gatherings are opportunities for automakers, charge point operators, component suppliers, energy providers, grid operators, and others who have a shared interest in interoperable EV charging, explore the trends and issues and collaboratively solve the problems that hinder adoption of electrified transportation.
Follow the link below to learn more about how the EV industry is tackling interoperability, power grid resiliency, driver adoption, CCS standards, and more, to ensure interoperable electric vehicle charging.